I've been a slow sock knitter lately, but just finished my first pair from SKS. I used Socks that Rock in the "Pebble Beach" colorway for this pair, knit on two size 0 circulars with 72 stitches.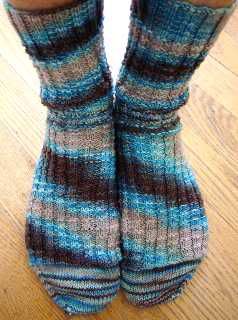 I used the waffle stitch pattern from page 38 in the book. Here's what it looks like closeup.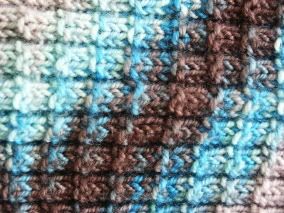 Thought I'd also show what I did to improve the usefuless of this book.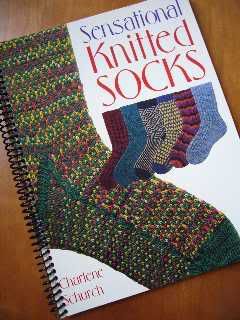 Yup, my copy is now spiral bound. I took it to Kinko's and they converted it for $5. As much as I think I'll used this volume, I think it's worth the cost!