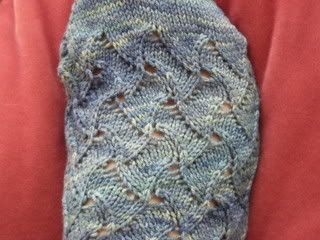 Here are the current socks I'm knitting from More SKS - "Scrolls" from page 95.
The yarn is Posh Yarn's Lucia, April's sock club yarn in the "April Showers" colourway. As soon as I saw this yarn, I knew I wanted a pattern that looked like ripples on water. Then I spotted the "Scrolls" pattern in More SKS and my next pair of socks was sorted. ;-)
I love this pattern because it has so much texture and the subtle colour changes in the yarn doesn't overwhelm it.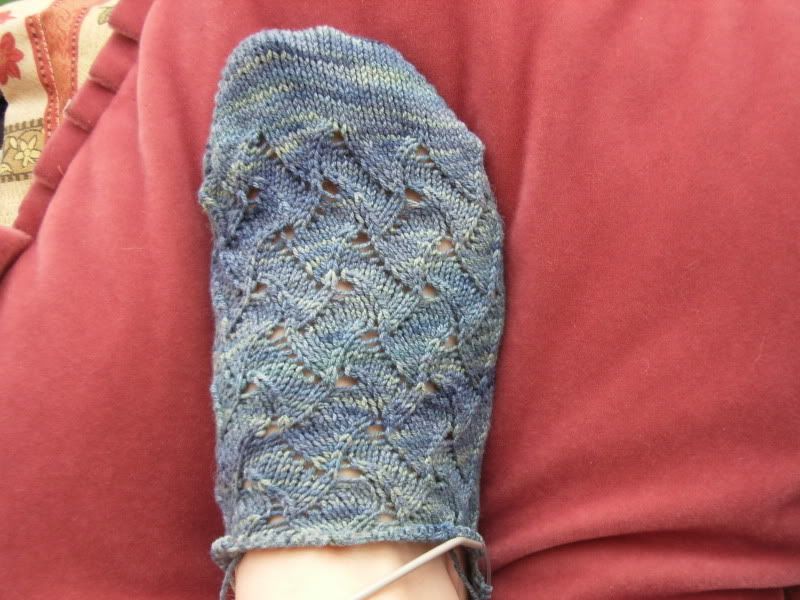 I'm already planning my third pair - either "Travelling Vine" on page 95 or "Baby Fern" on page 101. A friend I worked with years ago is 72 next week and her favourite colour is green, and I just happen to have 2 balls of green Sirdar Town and Country in my stash. ;0) so the next ones will be for her.